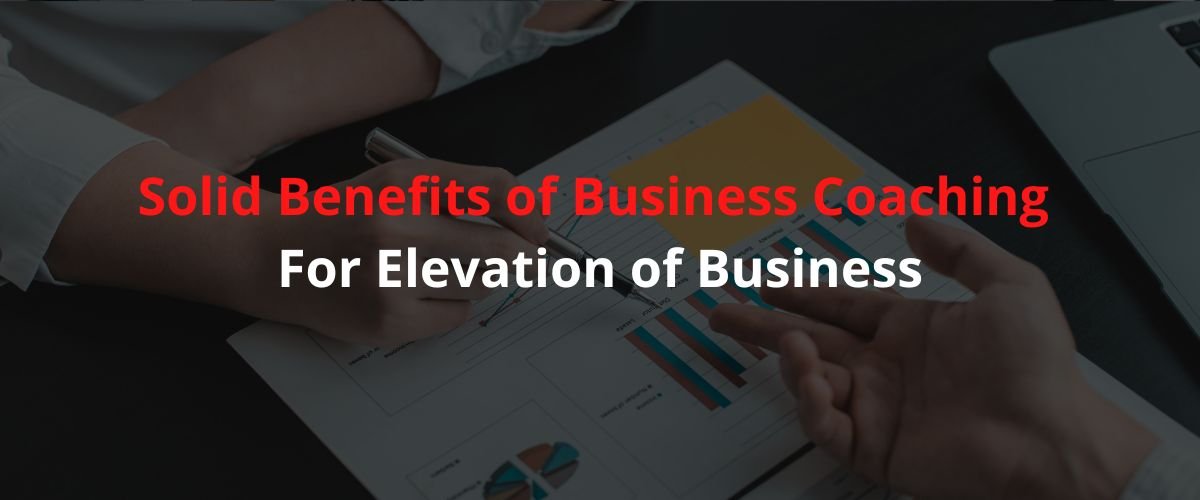 Can Business Coaches Help You Grow Your Business?
Yes, definitely.
Business Coaches -can help you grow business by identifying the primary areas of growth.
Business Coaches:
Set up short and long-term targets while monitoring company's progress graph.
Push business owners to maximize potential and profitability based on the company's financial data.
Build healthy employer-employee relationships
Assist business owners to build key performance indicators (KPIs) that serve as progress markers.
Secure a competitive advantage for entrepreneurs.
Unlock organization's true potential, be it, for a small start-up or an established firm looking to expand.
Business Coaching: Myths and Reality
"Business Coaching stands for management training for entrepreneurs.
It enables business owners to better decisions and assume leadership role in the company.
However, vitality of Business Coaching for growth of business is surrounded by MYTHS which need to be demolished for better perspective.
Myth No. 1
Coaching is expensive and I need to save money.
Business Coaching involves methods to identify inefficiencies in the company and learning how to fix them, Thus, it , leads to saving money in the long‑term,
Myth No. 2
I just cannot spare any time for this as I am too busy running my business.
A Business Coach can help you identify and resolve the root cause to get out of this vicious cycle. Thus, problem solving begins and firefighting stops.
Myth No. 3
I am already aware of what is wrong in my business.
Visible problems are usually symptoms of bigger issues that can only be identified through a careful, thorough assessment.
A Business Coach will take a holistic view of your business, and find the underlying cause of the problem. Thus, you will know how to fix it.
Myth No. 4
Coaching would not change anything in my company
Coaching helps entrepreneurs become more confident and skilful leaders.
They acquire a better understanding of your business' strengths and weaknesses .Thus, they know how to make it more successful.
Myth No. 5
I do not need another advisor. I need someone to fix my problems
The goal of Business Coaching is to transfer knowledge and know‑how to business owner and his management team.
Thus, it connotes imparts the knowledge and skills to address problems on your own.
Myth No. 6
My accountant and lawyer give me advice. Why should I pay someone else to do it?
An experienced Business Coach will look at your company as a whole to determine the cause of your challenges and help you learn to solve them.
Your problems could be strategic, operational or HR‑related, requiring intensive concentration.
Thus, the competent Business Coach will provide you with a systematic approach and tools you can use to address fundamental issues with confidence.
What to expect from Business Coaching (?)
Business Owners can expect exponential growth from Business Coach both on personal as well as professional levels.
A Business Coach can actually accelerate pace of growth through feedback.
He can prepare a blueprint for achieving business growth targets.
The effective Business Coaches challenge their clients to greatness.
You reach an enviable position when you partner with a personal business coach who deeply understands your company — as well as your strengths and weaknesses.
What to look for in a Business Coach? A Noteworthy List of Traits (?)
It is essential for you to do enquiry before time, money, and energy are invested into a business coaching relationship,
Vital traits to look for in a successful business coach may, inter alia include:
Testimonials will tell you the truth about how beneficial this coaching relationship can be.
Consider how many years of experience this coach has.
Ensure if they possess coaching certifications.

Development of Hard and Soft Skill-Set
Seasoned business coaches have the ability to teach and model the hard and soft skills leaders need to reach their full potential.
Nuances of Soft Skills
Self-awareness:
Leaders can challenge their own beliefs and behaviors when working with a business coach.
This Inner Work allows leaders to better understand their triggers and motivators.
Emotional regulation:
In times of crisis, employees look to leaders for reassurance and direction.
When difficult emotions arise within a coaching session, a business coach teaches emotional regulation techniques.

Confidence:
l to clearly understand business goals, action steps, and emotional triggers.
Emotional intelligence:
Great leaders possess high levels of empathy and can quickly understand what motivates others. Emotional intelligence is an executive superpower that business coaches cultivate in their coachees.
Optimism:
Effective leaders are optimistic. They see the learning and development potential even in the hardest of situations. Optimism can be learned through coaching.
Nuances of Hard Skills
Strategic planning and review:
Together, the coach and coachee can develop a roadmap using a step-by-step strategic planning process.
Analytical
Business coaching can fill gaps in a client's data analysis skills while challenging them to get out of their comfort zone.
Skills
When coaching leaders, it can also support a safe conversational framework for exploring new data-driven market opportunities and target audiences.
Before making major product and marketing investments, executive coaches have a second set of expert eyes to review and critique profitability and developing plans.
Speaking and presentation skills:
Experienced business coaches can also review critical presentations and rehearse essential speaking skills with the business owners.
Key Benefits of Business Coaching
1. Improvement in Performance and Profitability:
By structuring an achievable growth model, A Business Coach defines a vision for entrepreneurs for improvement in Performance and Profitability.
2. Honing New Skill Sets:
Business Coaches improve a company's proficiency level by pushing the employees to work smarter, not harder. This is made feasible by:
creating a business plan.
providing guidance
boosting confidence
promoting networking
By identifying a company's strengths and shortcomings, business coaches work with the employees to make targeted adjustments.
Business coaching assists businessmen
by enhancing their general performance, productivity, and effectiveness.
3. Instilling Accountability:
Businesses are accountable for dealing with financial, marketing, and organizational considerations, as these are the most crucial aspects of running a company .Business Coach helps implementation of aspects which have been put off by business owner for one reason or the other.
4. Building Leadership:
Business Coaching can help entrepreneurs build essential qualities like concisely communicating, setting performance expectations, and providing feedback, being supportive, boosting morale, and recognizing the efforts of their employees.
5. Arena for Personal Growth:
Business coaching offers encouragement and assistance to both the novices and seasoned business owners work it out at your own pace.
6. Boost to Networking Opportunities:
A reputable and established business coach helps to boost networking opportunities for the firm by building symbiotic partnerships with related companies.
7. Organization Planning:
Business coaching aids in optimizing and stabilizing organizational operations, such as marketing and sales strategy, financial decision-making, enhancing administration efficiency, and employee retention.
8. Marketing and Sales Planning:
A business coach helps to map out promotional strategy, brings the leads, and sets up a sales staff that is effective.
9. Financial Management:
A Business Coach with credible knowledge in managing company finances can advise and assist business owners in understanding numerous elements such as tax planning, pricing strategies, locating monetary leaks, and cash flow management.
10. Identifying Pitfalls:
By identifying blind spots, a Business Coach will observe pitfalls in the company's workings which is usually missed by most entrepreneurs.
Afterward, through a collaborative endeavour, the coach will assist in minimizing the damage.
EMPIRICAL EVIDENCE proves the benefit of a quantum jump in Return on Investment (ROI) for companies who have invested in Business Coaching:
According to The Institute of Coaching, an affiliate of Harvard Medical School, over 70% of coaching recipients experience a marked improvement in relationships, communication, and work performance.
One study found that executive coaching could have as much as a 788% return on investment for the companies surveyed.
A study of Fortune 1000 showed that the average ROI on executive coaching was almost six times what they originally paid for the coaching services.
The Harvard Business Review found that companies who heavily invested in employee development (including coaching services) performed better in the S&P 500 during 2003.
A Healthy and Positive Outcome of Business Coaching
Here are some other benefits that result from Effective Business Coaching yield a healthy and positive outcome:
Revenue growth:
Business Coaches navigate the complexities of a financial spreadsheet. They can also work with leaders to explore and remove limiting beliefs.
Such combination leads to exponential growth and bolsters the bottom line.
Resilience:
Business owner has the ability to bounce back from even the biggest of crisis.. Business Coaches teach an array of resilience-building strategies, like positive psychology and challenging negative assumptions.
Leadership
Apart from being trained coaching experts, Business Coaches are backed by experience of being company leaders As such,, they are a unique leadership partner who can serve as a mirror to executives expanding their skills.
Team-building
Business Coaches undertake Team Building by:
identifying the holes in an organization that need to be filled to drive expansion.
pulling together the right chemistry of people who will respect, challenge, and complement each other.
IN RETOSPECT
Business Coaching is very successful in bridging the difference between success and failure for budding entrepreneurs, business owners, and corporate leaders. Positively, the unbiased and apolitical input provided by Business Coaches goes a long way-that too substantially!.
No leader is born endowed with ability to handle the business demands of fast changing dynamics of a multidisciplinary world.
All leaders need support to elevate themselves to the next level.
Here, significance of contribution made by Business Coaches can be reckoned in right perspective!!